My ChatGPT Client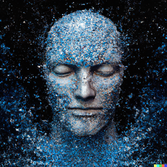 An iOS app to access OpenAI's ChatGPT.
What It Says Is What You Get
My = your own private access, no middleman‌‌
ChatGPT = the premier AI chat resource from OpenAI‌‌
Client = client app to access Open AI's ChatGPT, no middleman
FEATURES :
No ads
No tracking
No monthly subscription
No middleman marking up your usage costs
One time app purchase then pay only for your actual usage direct to OpenAI
Lowest price and best value on the AppStore : modest app price and low usage fees, saving you up to 70% over other apps.
IMPORTANT :
To use this app, you need an account with OpenAI and an API key from them.‌‌
It's very easy and quick to do this.‌‌
You will need to add your billing details to your OpenAI account (unless you are using their free trial).
USAGE :
Sign up for an API key from OpenAI.
Enter in the app when prompted.
Start chatting and getting great time-saving expert answers.
Copy any replies to save where you want them.
Clear a chat to start over on a different topic.
Coming in future versions of the app :
save your prompts into a library for re-use and customisation
save AI chats to a file for reading later or using later on a computer ‌‌
SUPPORT :
We only support the app on current versions of iOS.‌‌
We don't guarantee that it will run on all iOS devices.‌‌  
Let us know if you are having a problem, and we will do our best (within reasonable efforts) to get it working.
You can get support via email to chatgpt-suppport@sl.e30.uk.
PRIVACY :
we don't sneaklily capture any personally identifiable data
we don't sneakliy capture any of your interactions with ChatGPT
you are anonymous unless you choose to give us your name and email address, e.g. if you want to be kept up to date on any news or updates to the app, or for the purposes of providing support.  ‌‌But this is entirely your choice and at your discretion.  ‌‌We will delete it if you change your mind and ask us to do so.